Great collections of Teachers Day Greetings Card Text Messages – Happy Teacher Day Wishes Pictures share with teachers, principal, madam, friends, family members and love ones.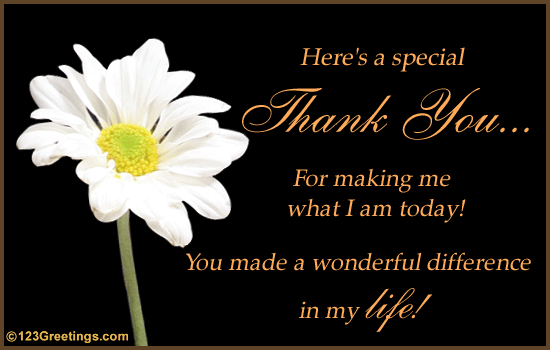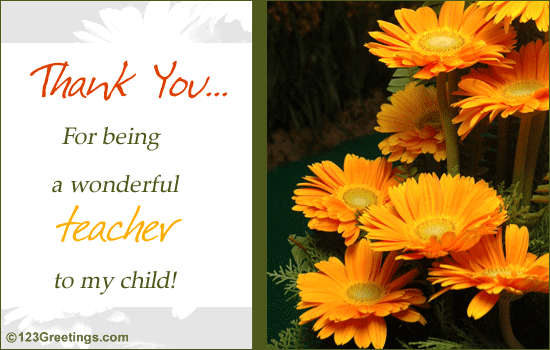 To one of the few teacher's who have managed to show how much they care everyday about each and every one of their individual students. Your patience and guidance make all the difference.
Happy Teacher's Day!
Dear Teacher,
let me begin by saying that I don't know where you find the patience, strength, and energy to deal with all of us every single day. We know we are a handful, but you always keep your smile and composure. You are very much appreciated!
Happy Teacher's Day!
It takes more than an education to make a great teacher. It takes care, determination, and dedication to what you believe in.
Happy Teacher's Day to a Great Teacher!
The passion you have for your job is truly mirrored in your skills and abilities to be one of the best teachers I have ever had. I could not be any luckier.
Happy Teacher's Day!
Today we celebrate the wonder that a teacher is. You might think that your students don't see the passion, the effort, and the proverbial extra mile you go to and put in every single day when you are in class. However, as your student, I can guarantee you that you are appreciated and we are glad to have such a great teacher.
Happy Teacher's Day!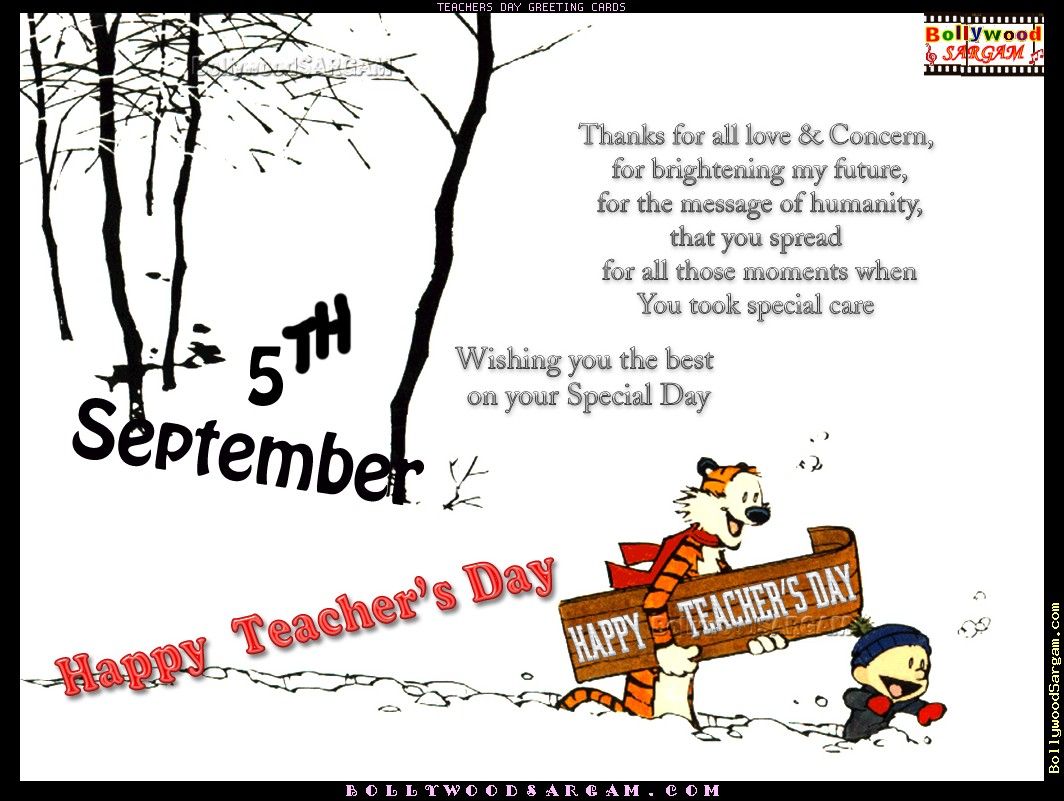 Your positive attitude has helped to make every day brighter in every way. You have patiently put up with dozens of nerve wrecking students while still helping us to become smarter, positive, and successful individuals.
Happy Teacher's Day!
Dear Teacher, I would like to show you with this note just how much I appreciate you. You help me shape my future, you inspire me every day with your lessons and knowledge.
Happy Teacher's Day!
You can see exactly what your students are made of and you believe in each and every one of us. I will always be grateful that you have believed in me so much.
Happy Teacher's Day!
There is a reason why people all over the world have chosen one day to celebrate their teachers. It is because of the incredibly important influence that people like you have on us, younger generations. You help us become mature and responsible adults so that one day we will be able to lead this country with success and strive.
Happy Teacher's Day!
I have never thought that going to school could be so much fun. You always find a way to capture my attention and make sure I learn everything I have to and more. You are my favorite teacher!
Happy Teacher's Day!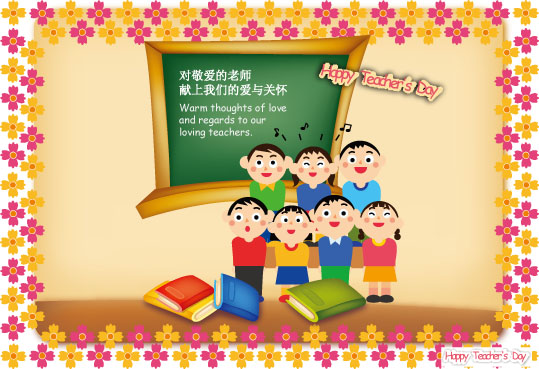 Anyone would count themselves lucky to have a teacher who is as knowledgeable, caring, and thoughtful as you.
Happy Teacher's Day! Thanks for all the great lessons 🙂
Happy Teacher's Day!
To someone who has helped me to grow and develop as an individual while also educating me.
You've made a major difference in my life.
Next to a child's parents, their teacher is one of the most important people in their lives. Thankfully, we are blessed with amazing teachers like you.
Happy Teacher's Day!
You have proven that a teacher has to inspire students every single day in many different ways, and indeed you are able to inspire me to become a much better person.
Happy Teacher's Day!
I know that teachers are grossly underpaid for all they do. I honestly think that you cannot put a price tag on the hard work you bring into our classroom every single day. The amount of passion, heart, soul, and effort you put into your job cannot be calculated with dollar amounts. And I know that you find your real compensation in how much your students succeed.
Happy Teacher's Day!
Never forget how important your job is. The youth of the nation are looking to you for guidance, education, and care. Thank you for all your hard work.
Happy Teacher's Day!
There are many teachers who teach multitudes of students, but few who will forever be fondly remembered in the hearts of their students.
Happy Teacher's Day to a very special teacher!
Dear Teacher, let me begin this card by saying that I feel truly honored to be your student. I have a hard time understanding certain things and you always make sure you dedicate extra effort and precious time to me so that I won't fall behind. You are an angel.
Happy Teacher's Day!
I never knew what a major impact a teacher could have on me. Yet, you have proven me that it takes only one person to be that inspiration, that support and helping hand that another human being needs to thrive in life. You make me want to become like you.
Happy Teacher's Day!
My dearest teacher, in your lessons there is never a dull moment. Either we smile, debate, laugh, read, we are always learning something new, something that books cannot teach you. We are learning how to become hard-workers, perceptive, intelligent, and bright people like you.
Happy Teacher's Day!